I am overwhelmed by both my stash and the amount of untried polishes I have, so I am starting what is bound to be a difficult, tedious polish purge.

To make this process slightly more fun, I am introducing a new blog series called Purge Wars. Here's the premise: each week, three polishes from the same color family will enter the purge arena. However, only two (or maybe one if things get crazy) will make it out un-purged. Got it? Awesome!

This week is the battle of the pink corals. Who will be the victors?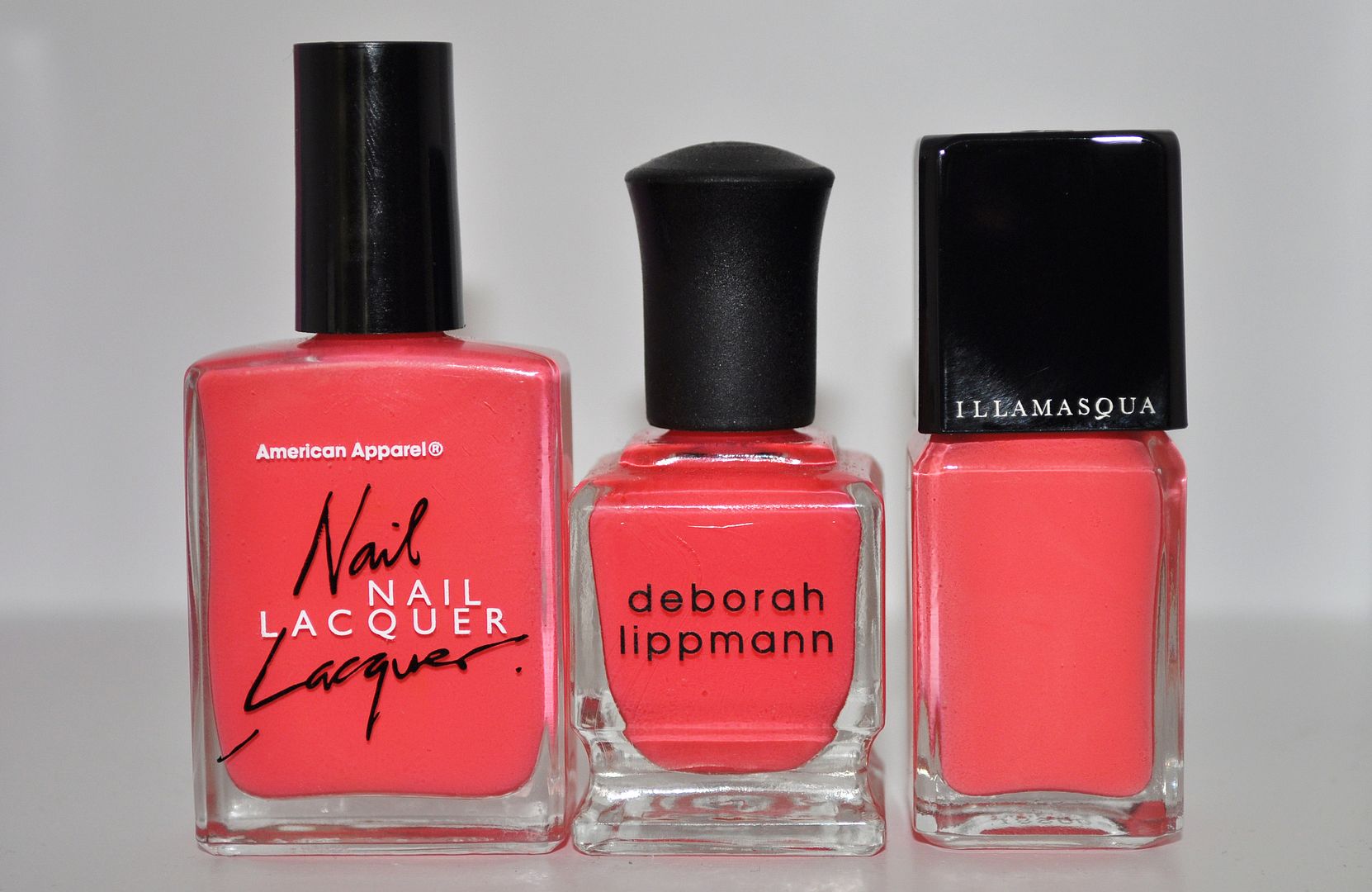 First up, Deborah Lippmann Daytripper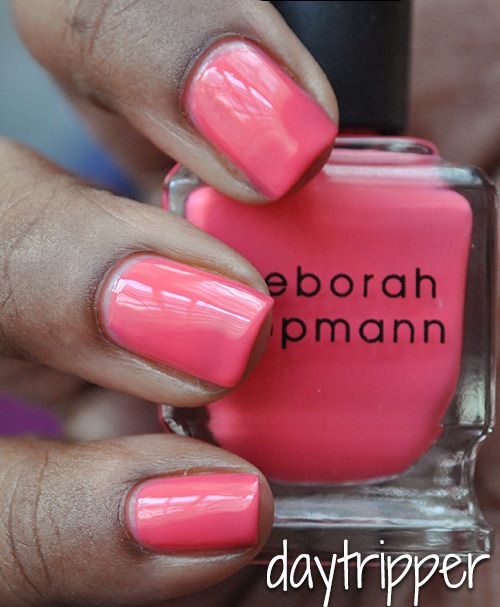 3 coats
Daytripper sort of has an advantage because it's a Lippmann! Not to mention, it's a squishy creme. Two qualities for which I am a major hoor. No question that this is a gorgeous polish. Daytripper was also a dream to apply. It self-leveled and didn't run or streak.
Next up, Illamasqua Lament.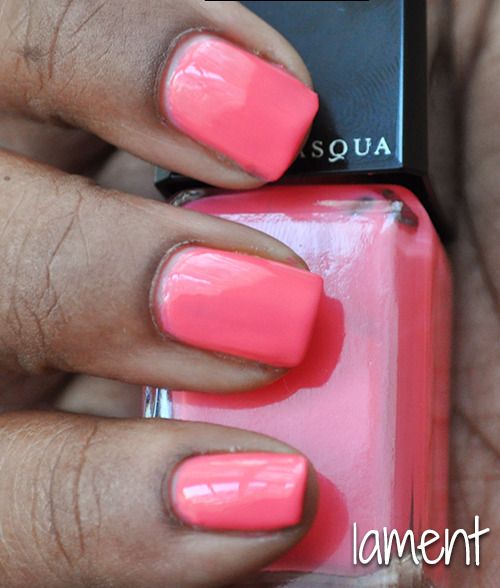 3 coats
Lament is a full creme. It almost has a neon quality to it - so pretty and fun. The formula was less than desirable. Lament was a bit thick and difficult to control. I never cleanup for swatches, so you can tell how poorly a polish applied by how messy my cuticle gap is. It's really nothing a bit of thinner can't solve, though.
Finally, American Apparel Pink Ladies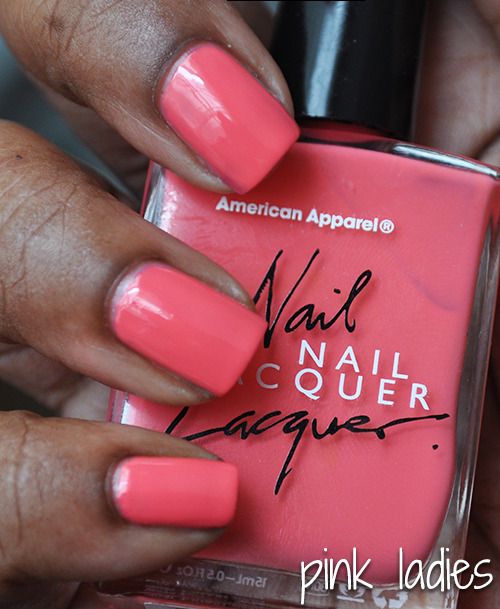 2 coats
Pink Ladies is probably my favorite shade of the bunch. It's a full creme, and it is slightly warmer and more subdued than the others. The formula is kind of similar to Lament's, but slightly thinner.
Battle casualty:
So long, Illamasqua Lament. I hardly knew ye!