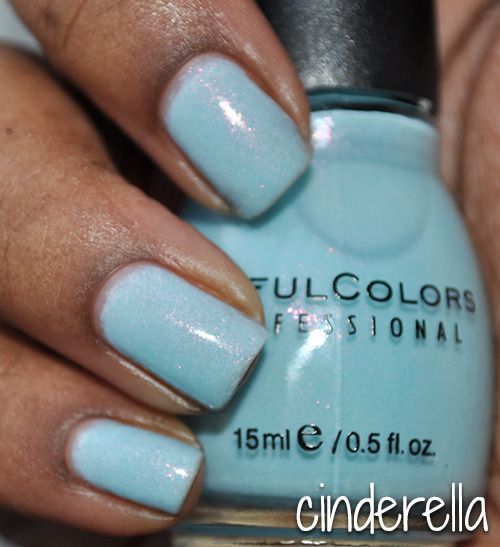 3 coats
Sinful Colors Cinderella is a soft, pastel blue with coppery pink flecked shimmer. It's so cute! The finish is quite squishy, which is another plus. If the shimmer were just a bit more obvious, Cinderella would easily make it into my top 20.
I've run into application issues with some Sinfuls before because they seem to have a strange thick, yet runny formula. Subsequently, I was very cautious applying Cinderella. Three very thin coats did the trick.
Sinful Colors Cinderella retails for $1.99 and is available at Walgreens.