I'm back with the second half of the polishes I purchased from this collection.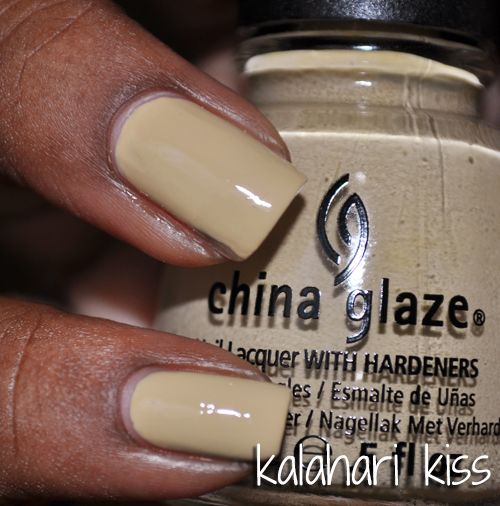 2 coats
China Glaze Kalahari Kiss is a slightly grungy, mustardy yellow...I think. It's one of those ugly-pretty colors that is difficult to describe. I kind of love it?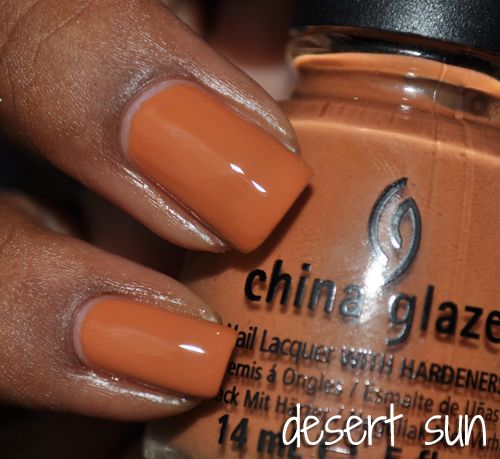 2 coats
China Glaze Desert Sun is a orangey brown creme. It sort of reminds me of OPI & Apple Pie.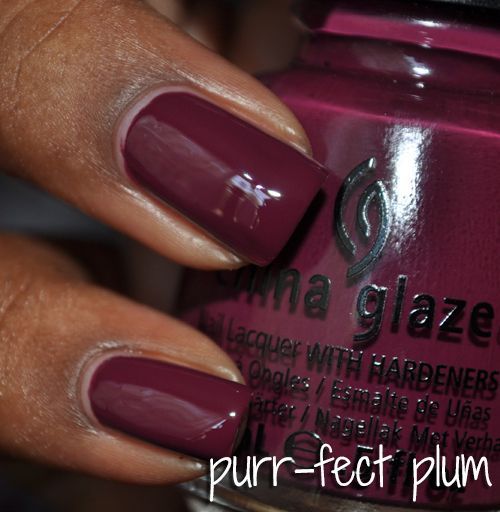 2 coats
China Glaze Purr-fect Plum. Talk about the most appropriate name ever. It's a really great plum that's not too red or purple. Wonderful balance.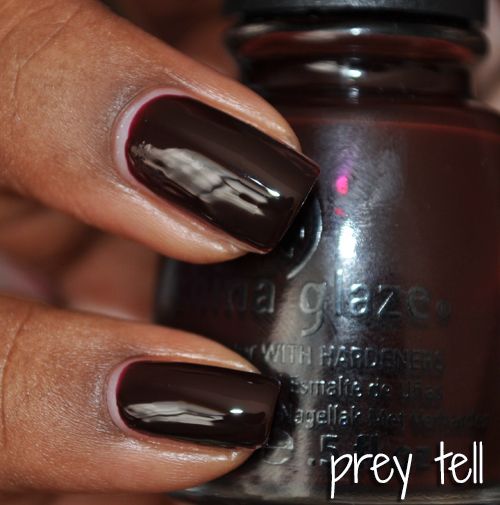 2 coats
China Glaze Prey Tell is a deep red jelly. I ant to say there's some brown involved, to. It's so glossy and luscious!
I haven't read anything negative about Prey Tell's formula, so I'm sure my experience is unique. My bottle was so thick and goopy, I had to thin it with a ton of thinner before I even used it. I think maybe the cap was never fully closed during the bottling because the evaporation was very visible! So strange.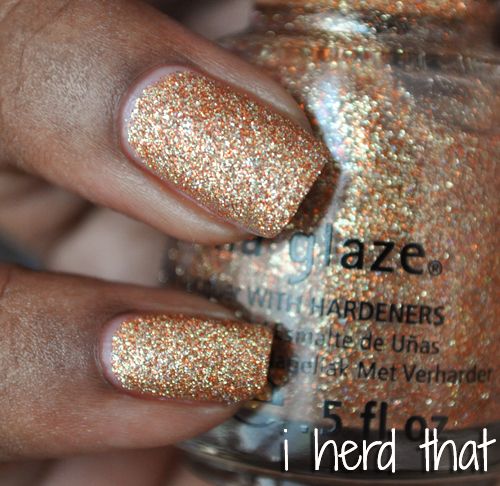 3 coats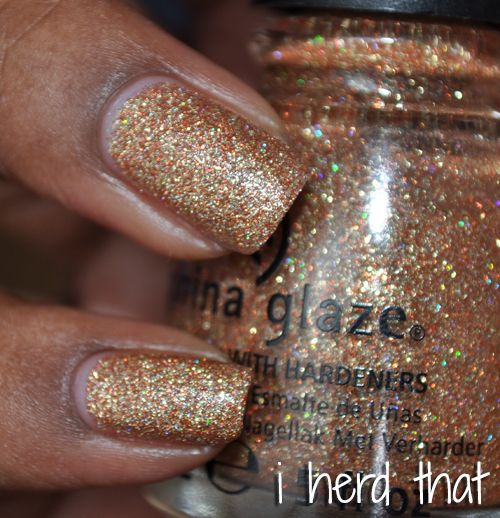 China Glaze I Herd That is a warm gold glitter. Yes, there is holo glitter in this one as well. I didn't notice it as much in this one as I did in
I'm Not Lion
, but I still could do without the holo glitter. I'm really digging the texture of this, too. I wore this as a full mani for 5 days, and it wore extremely well with no top coat.
The formula of these is great. I'm sure Prey Tell's formula is wonderful as well, I just had a bum bottle. I will probably get another one. I also love the pigmentation of these shades.
Overall, On Safari is a nice collection, but it's not exciting by any means. There are some great choices if you're in the market for basic shades, and the glitters (despite the holo glitter) are quite pretty. I would say the ones to definitely check out are Elephant Walk, I'm Not Lion, and I Herd That. Also, Kalahari Kiss if you're into weird shades like this.
Since my last post on this collection, h
ave you/will you purchase(d) anything from this collection?